May 21-22, 2019 WIPO regional workshop was held in Yerevan
May 23, 2019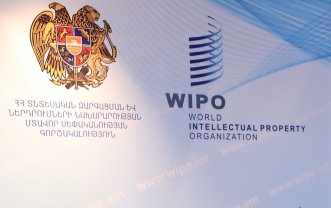 "Collective Management of Copyright and Related Rights"
Organizer, World Intellectual Property Organization (WIPO)
jointly with the Republic of Armenia Intellectual Property Agency (IGC)
Topic 1: WIPO Service Brief Presentation:
Topic 2: WIPO's activities in the field of Copyright, Beijing and Marrakesh treaties and recent developments
Topic 3: Collective management of copyright and related rights. National Legal and Legal Framework in the Republic of Armenia
Topic 4: Legal and practical challenges in collective management in Armenia and the region
Topic 5: Licensing for public performance and online use of musical compositions The role of collective management
Topic 6 Strategic Approach to Collective Management of Rights and WIPO Best Practice Toolkit for such Organizations
Topic 7: Special issues in the field of collective management. related rights, personal reproduction and reprography
Topic 8: Specific issues in collective management. Related rights for personal reproduction of works, remuneration and reprography
Topic 9: Roundtable discussion. The prospects of collective management in Armenia and the region
Speakers:
Alexander Shevchenko, Program Assistant, Department of Transitional and Developed Countries, World Intellectual Property Organization (WIPO), Geneva
Anita Hass, Counselor, Copyright Office, WIPO
Carol Kosinski, international expert, Warsaw
Leonardo da Terry, Legal Counsel, Confederation of Authors and Composers Organizations (CISAC), Paris
IFPI representative:
SCAPR representative:
IFRRO representative of the International Federation of Reproductive Rights Organizations
SAA representative of the authors of visual arts creations
Belarus, Bulgaria, Georgia and Ukraine
Representative of the Armenian Intellectual Property Agency
Susanna Nersisyan, General Director of "ARMAUTHOR"